A golden ribbon
A project I started just for fun and training during the pandemic is finally finished.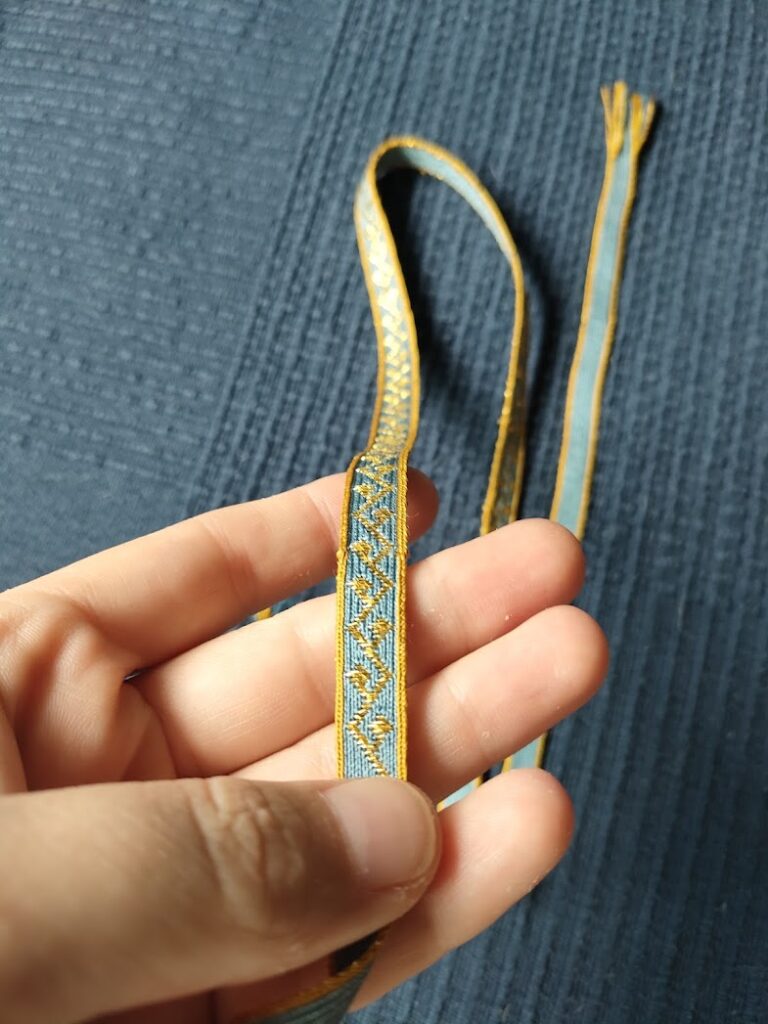 I wanted to train my brocading skills a little more and had access to some very pretty fake gold thread which I really wanted to try out more. So I made this filet/headband in a pretty sky blue with a golden yellow border.
I got the pattern from a very pretty cingulum of the archbishop of Canterbury from the 13th century. Not quite my time or a civil context, but really, I dont think you can do anything wrong with a flower-rank pattern, since you really see them everywhere.
I found it in this book here, which I can recommend to everyone interested in historical tablet weaving.
My (unhistorical) loom is the model "Mini" from Brettchenwebershop. I love it dearly, because it is so handy. The silk is dyed in indigo and I think it was reseda and I get it as usual from Marled Mader.
I like to make a schematic before I start weaving to start off into the pattern (I usually memorise it during the weaving process and don't need the schematic any more). I don't know, if you can use this, but if you can, here you are. These are 15 tablets for the pattern and missing are 4 border tablets:
And here it is as a whole:
Related Posts
The following posts might interest you as well: