Apron with English smok Pleatwork
I showed you my first smoked apron a while ago. That one is made in Honeycomb-Smok-Technique which makes it a very close reconstruction of the apron in this picture from the Luttrell Psalter.
Yet, in the same psalter you can see other styles of aprons  here  and here and here and here or also in the Holkham Bible here and here on which more elaborate patterns can be seen which can not be done in honeycomb-smok. The simple line-patterns combined with signs of pleated fabric reminded me of english smok, used in linnen-wear of the early 16th century.
With that, any pattern can be combined with a nice and clean gathering of the fabric. Katafalk has done a great Blogpost explaining how the technique works.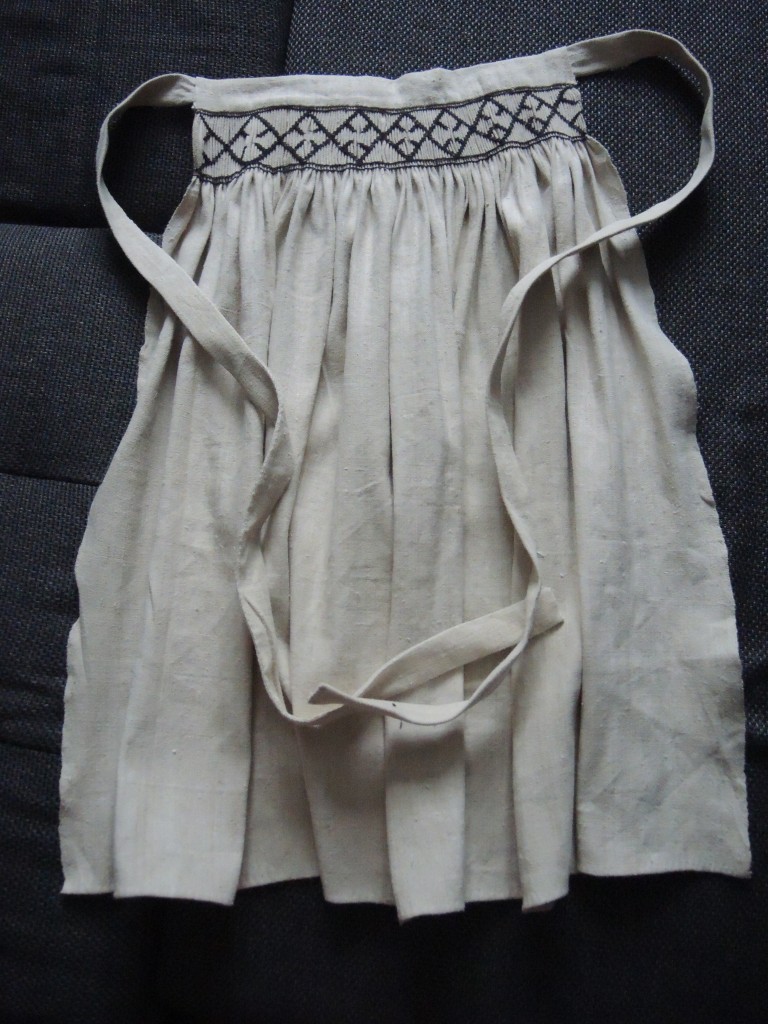 Probably the nastiest piece of work was the gathering of the pleats (they have to be uniform and very thin). The length of the upper side of the fabric was about a quarter of the original length after pleating.
Afterwards I stitched the pattern with gallnut-coloured thin wool. I am particularly happy with the result which my dear IG14 colleague will be taking out soon.
See another, very well done recreation