Man's best friend
Since this spring, me and my husband, our mice, vampire crabs and mini shrimps have another room mate: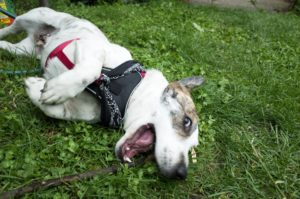 Now our little basset mix of course has to come with us on several reenactment events and her modern leash and harness have been a thorn in my eye.
I researched a bit about period leashes and collars and found a large number of different collar versions. One version from a  card deck from 1430 from Stuttgart I liked in particular due to its very simple execution. So that is perfect for the first try. It is actually just a simple leather band with 2 holes in its ends which can be opened and closed by a simple sling in the rope.
This is how I executed it: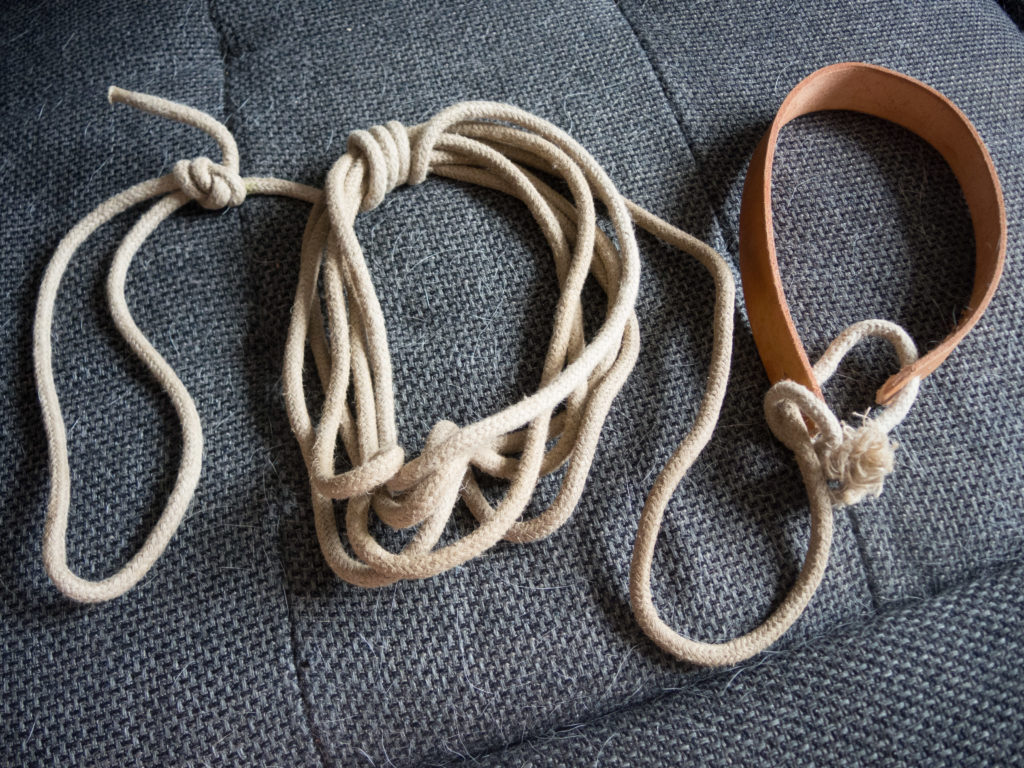 To make her hold still for these photos, I had to bribe her with some belly rubbing. :-)
And during winter, I will talk to Nikolaus about a nice little collar from plant dyed leather with studs and a nice buckle.
Attention: A collar is the historical solution. It is also a solution for many dogs today. That does not mean however, that it is the perfect solution for your dog as well. Please educate yourself about the different possibilities for your dog and weigh out the pros and contras of collars vs harnesses (the latter being a non-period solution). If in doubt, do ask the dog trainer you trust about it. A collar can be dangerous for the dog's spine, particularly when the dog is on a long leash and has enough inrun to throw himself into the leash. Which is why I will still be changing inbetween the collar and our modern harness during events. 
A great article about period dog equipment
Find my Pinterest collection about the topic here
Related Posts
The following posts might interest you as well: