Candycoloured sweetness – A striped hairnet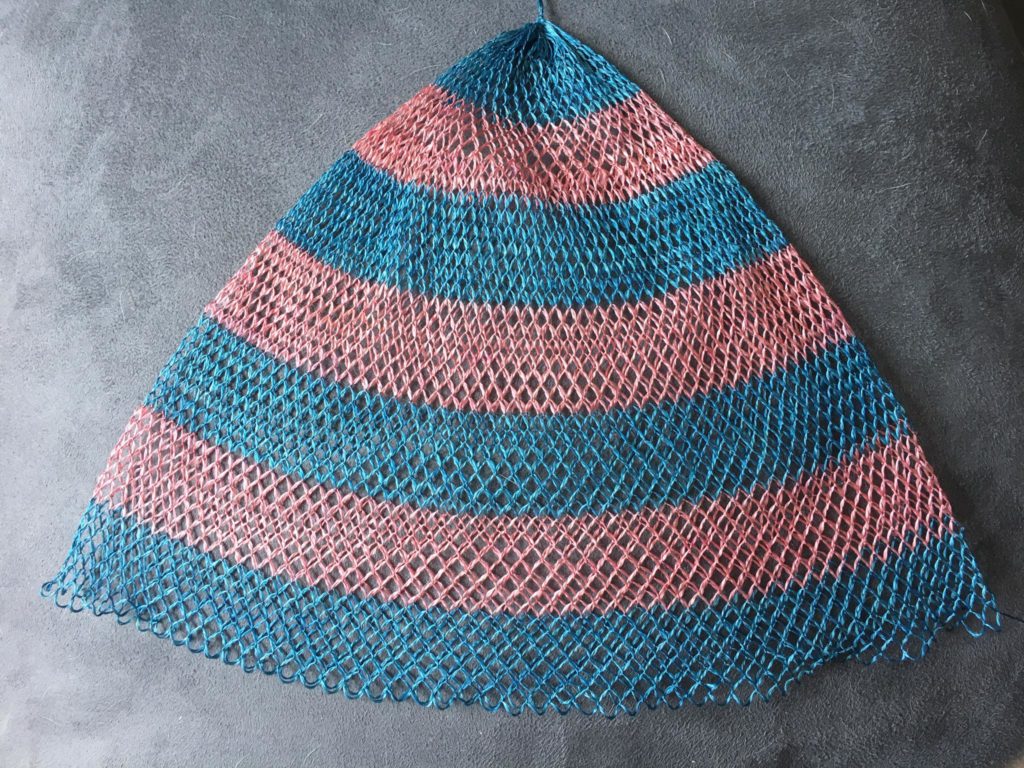 More pictures, less text this time:

Most extant medieval hairnets are unicoloured and then embroidered with colourfull silk, but I always wanted to do a two coloured one inspired by this original from the Rhineland region.
My young customer chose pink and blue for her net and it was a perfect choice. I am obsessed by this combination! I used my favourite silk from Marled Mader. Dyed with indigo and chochenille.
I started with 500 loops at the crown and extended to 100 loops after a few rows. I also made a fingerlooped lace to tie it which will be sewn to the net after the first fitting so it is more stable during its use.
Related Posts
The following posts might interest you as well: